Enterprise Platform: To Refund an Order
Navigate to Orders.
Click Actions icon (three vertical dots to the right) and select "Refund".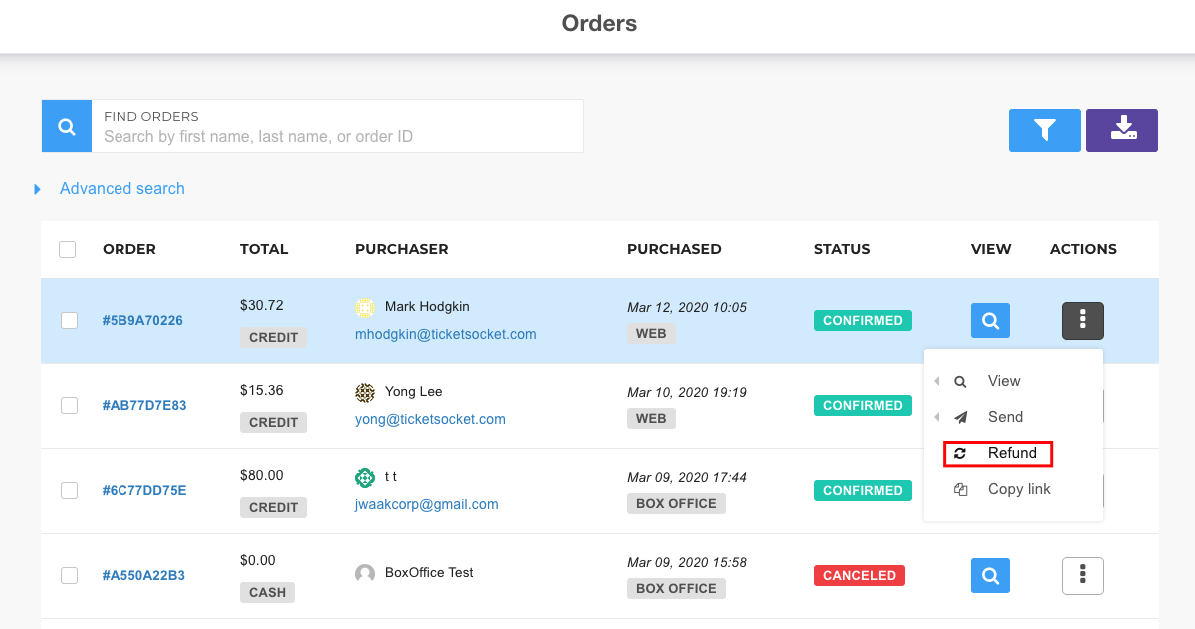 For Full Refund
To make a full refund simply select the checkbox next to the order number under the cancellation section on the menu.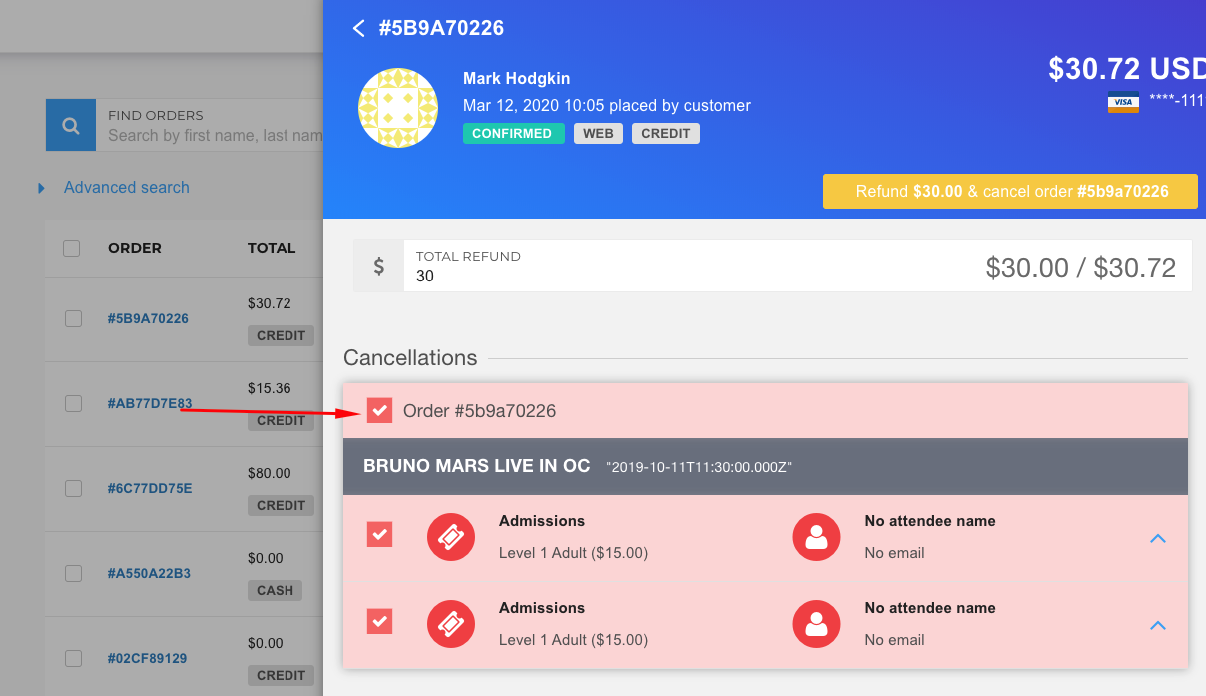 NOTE: Ticket fees and taxes may not be included, to refund the entire charge, ensure that the Total Refund box matches the total charge to the right side.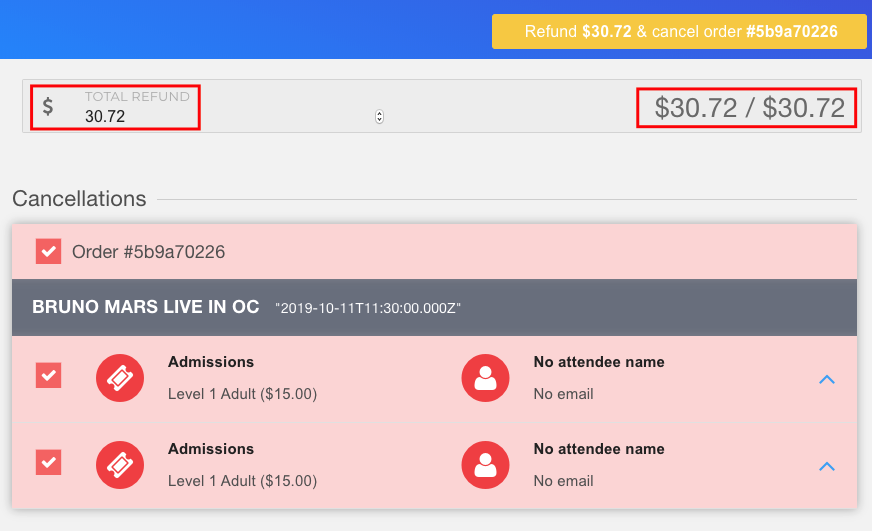 For Partial Refund
A partial refund can be made in one of two ways;
1) Type in the amount that needs to be refunded in the "Total refund" bar at the top of the menu.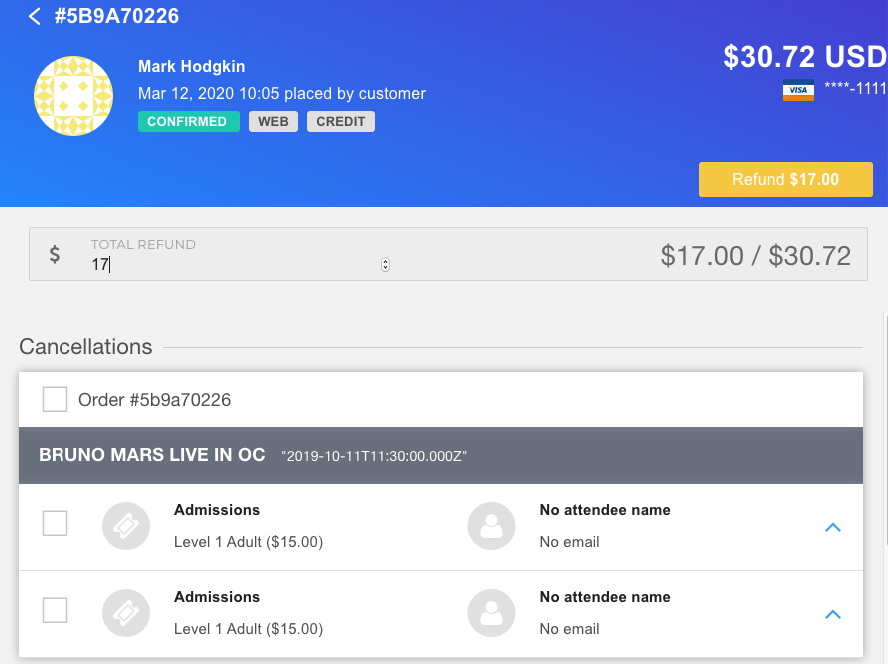 2) If there is more than one ticket in the order you can select the checkbox next to an individual ticket allowing you to refund the purchase price of a specific ticket instead of all of the tickets in the order. Again, note that fees and taxes will not be included but can be adjusted in the Total Refund area above.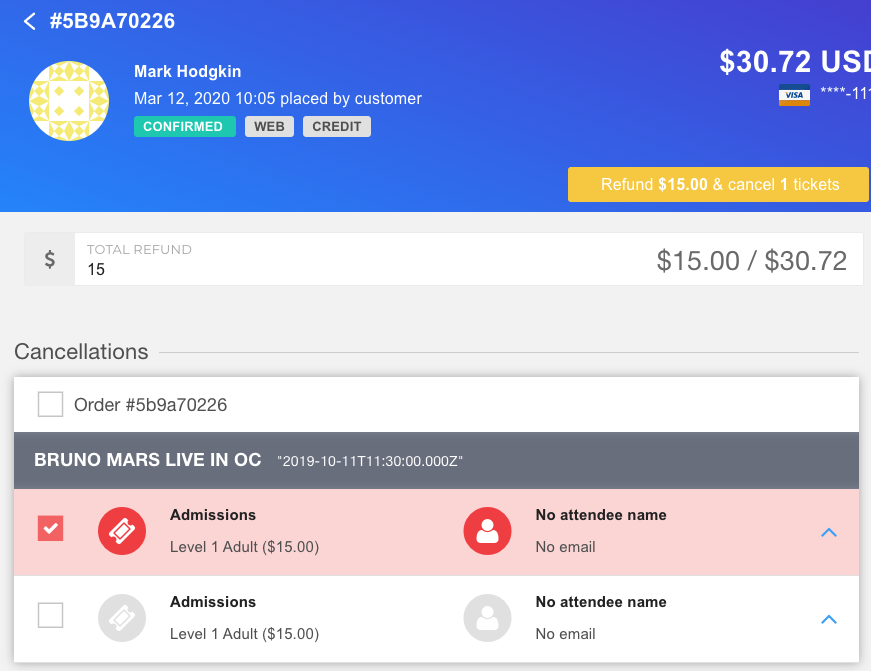 Notify Purchaser
To notify the purchaser of the refund, ensure that the SEND EMAIL NOTIFICATION TO PURCHASER toggle button is on, which will send an email to the purchaser. The email used to confirm the purchase will receive the notification, but additional emails can be sent by adding to the BCC EMAIL ADDRESS box below.
Text can also be added to the refund notification. The first box for "Refund notification text" will be sent to the purchaser. An internal note for reference can also be added below that area under Note.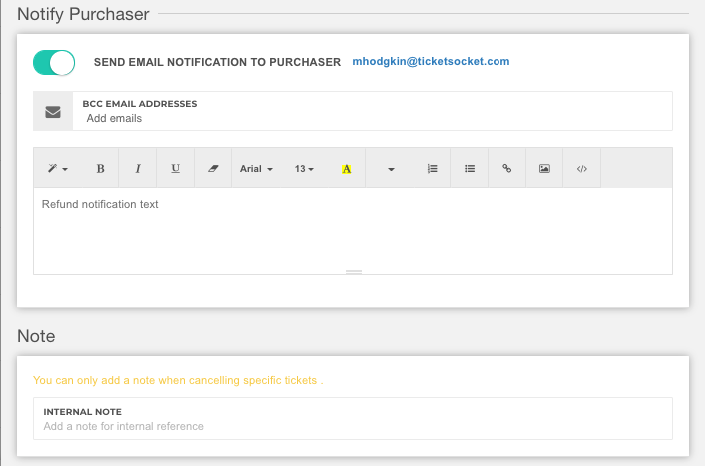 NOTE: For Box Office orders, use the above steps, but be aware that emails will not always be collected, which will prevent the notification described above. Similarly, for cash orders use the same process but adjust your cash drawer accordingly.