You can turn on team registration by first turning it on site-wide by going to your Ticket Socket admin of your site and clicking on...
Settings > Checkout > Teams > Check "Team Signup On"
(see picture below for highlighted areas to ease navigation)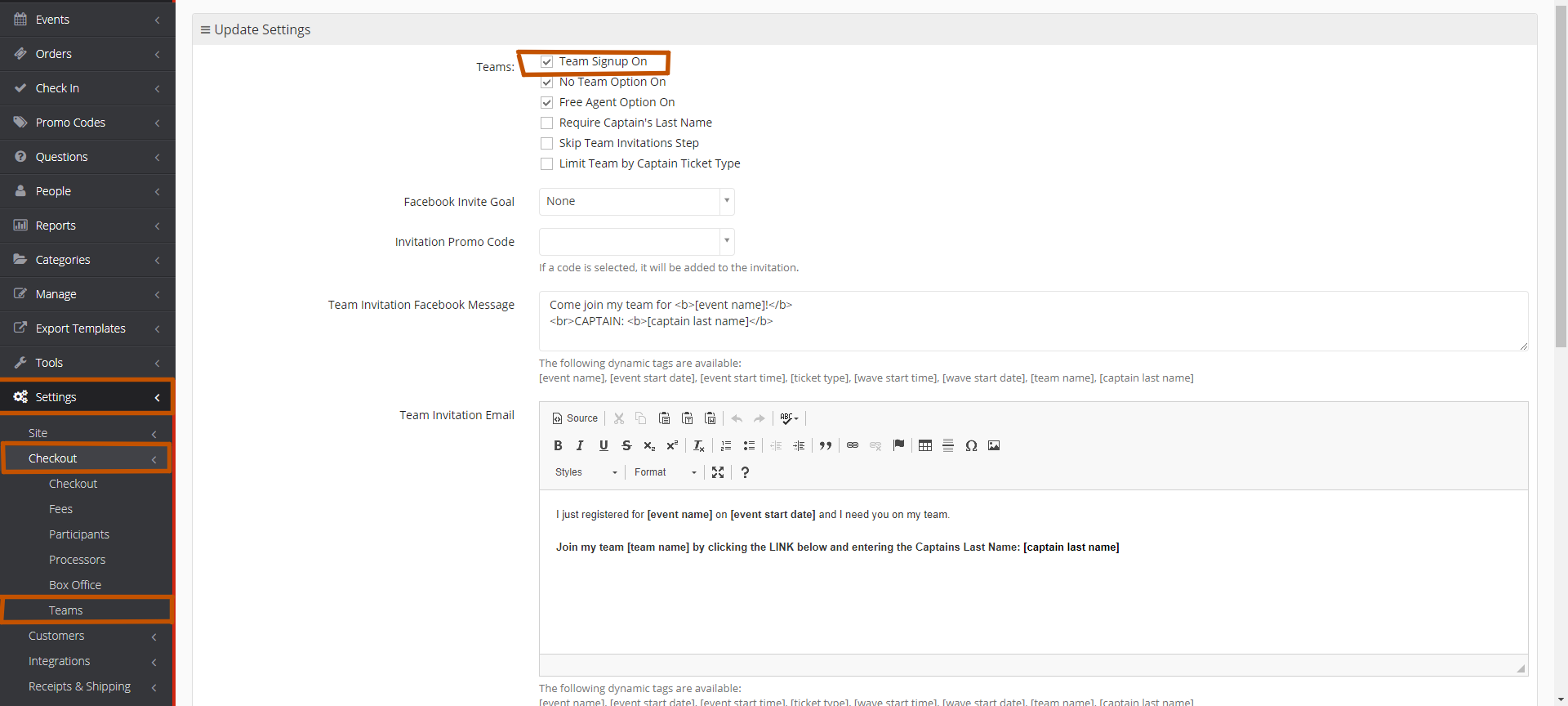 Turning On or Off Team Signup on an event level per ticket type once Team Signup is turned on globally is accomplished by following these steps!
Go to Event Manager by clicking on Events > Events > Edit Specific Event > Ticket Types
From there you can use the screenshot below to assist you in locating the "Skip Team Question" checkbox
Click on the "Edit/Hide" button of the desired ticket type > Click Advanced > Toggle On/Off the Skip Team Questions button
PLEASE REMEMBER TO SAVE ALL CHANGES!