If you've ever wanted to see sales for specific add-ons (questions) in a filtered date range, we have a way for you to see that. This is useful for understanding what your customers actually bought as opposed to only seeing the total revenue for that day.
Detailed below are steps with visuals to help you along the way to get this information.....
Go to your Ticket Socket Admin page and click on Reports > Questions > Question Sales, as seen below. (You can view this information through the event manager as well, if you don't want to export a file. Use this link for assistance)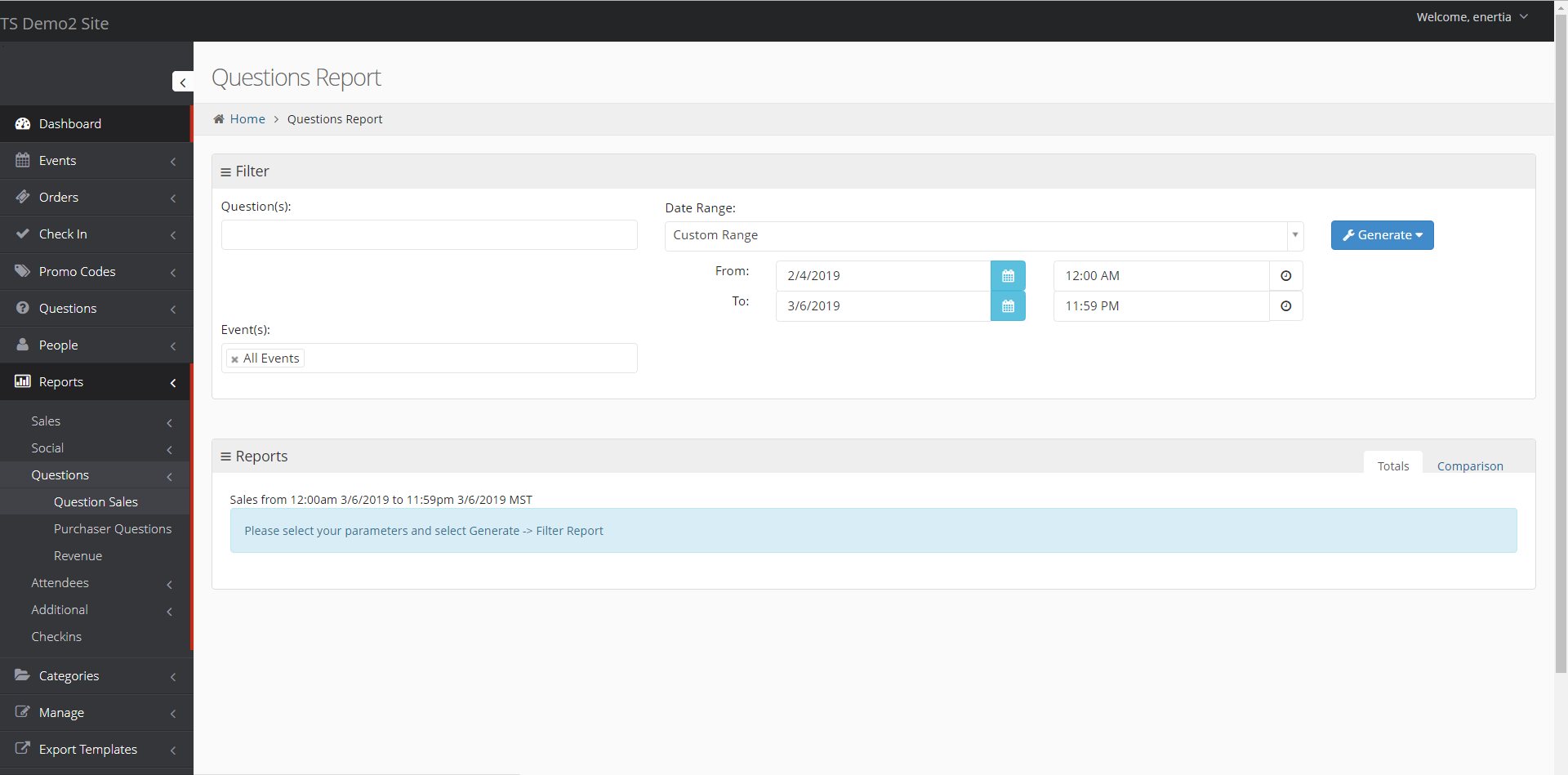 Now you want to filter by Event(s) and Question(s) by clicking in those fields and selecting all that apply. After you set your event and question filter, make sure to set your date range filter and lastly, click on Generate to create a visible report on that page or to export a .csv file to view in Excel or Google Sheets.
In the below image you will see the highlighted areas referenced above....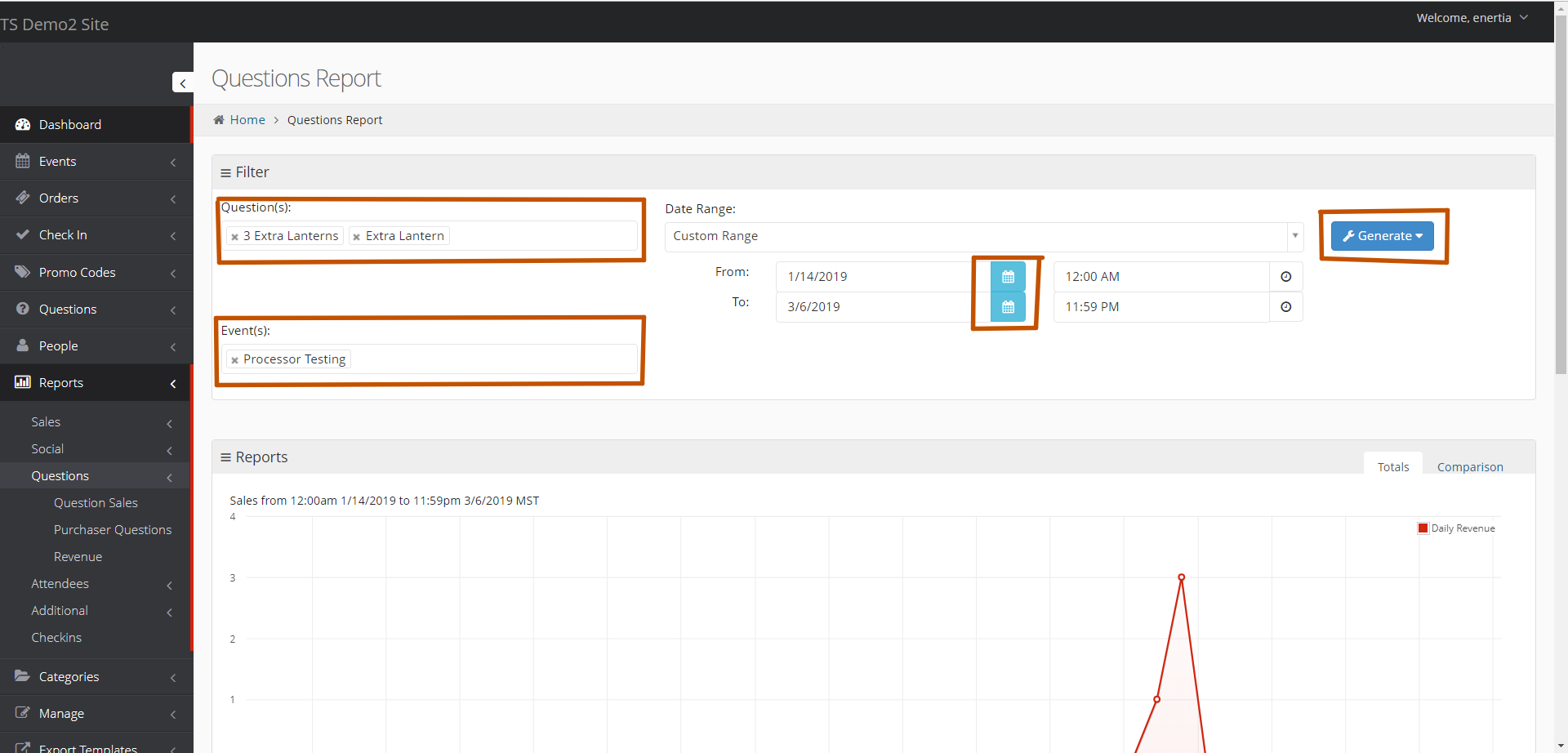 This is a bare bones example of what your filtered report will look like!