Bulk pricing allows discounts to be automatically added to a customer's cart when certain criteria are met. To configure bulk pricing for an event, first select the event you'd like to apply these rules to, then select Bulk Pricing from the left pane within the Edit Event menu.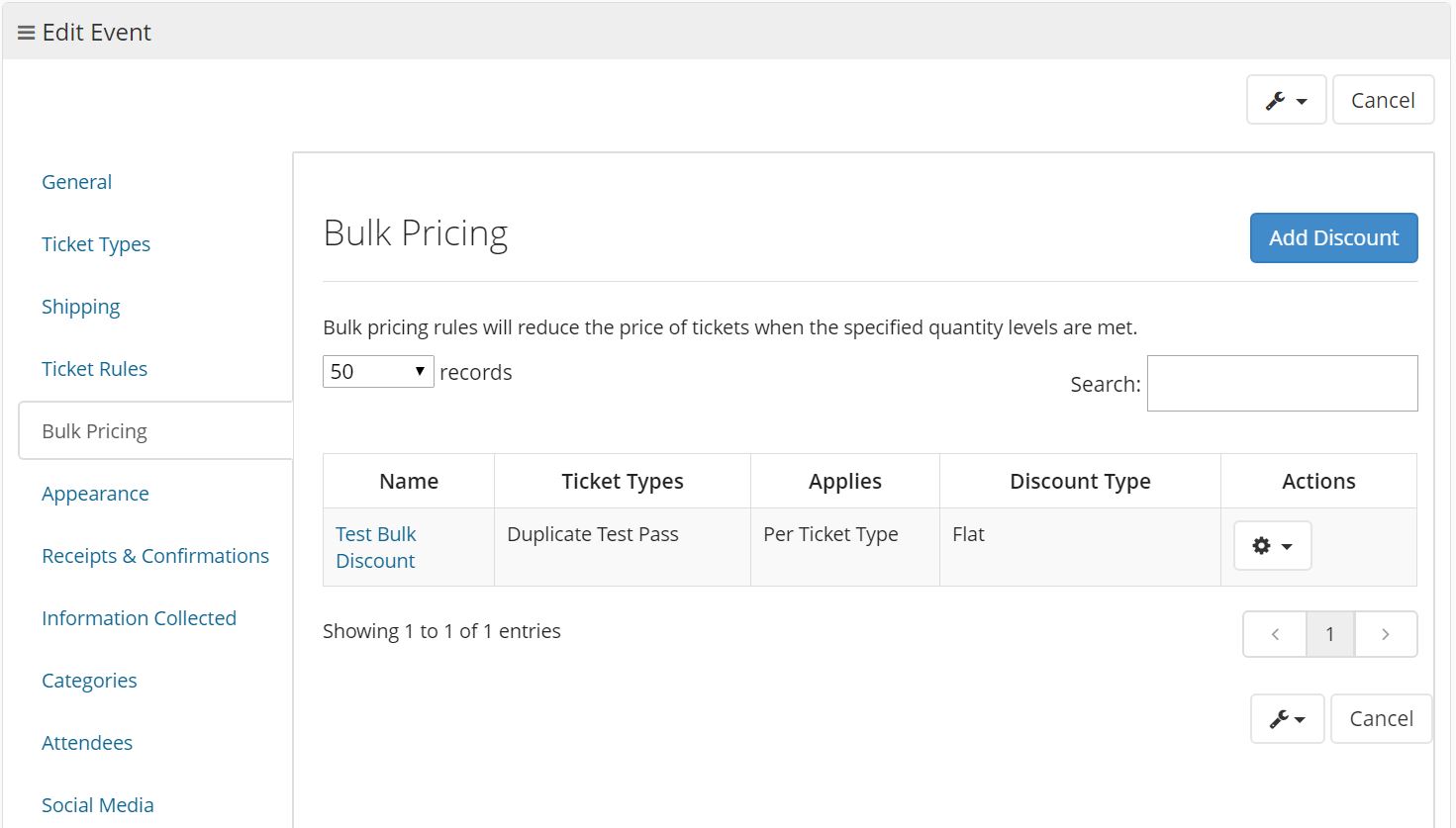 To create a bulk discount you'll first need to name and pre-configure the rule. To begin, select Add Discount. A modal will pop-up and here you will need to name your discount, select applicable ticket types, choose if the discount will be applied Per Ticket Type (ex: buy 5 of the same ticket type to get $5 off) or Across Ticket Types (ex: buy 5 of any ticket types to get $5 off), and choose whether the discount will be at a percentage rate or a flat rate. Once you've pre-configured the rule, select Save and the rule will be created. Now select the rule by clicking on the name or by selecting the Edit option from the action wrench drop-down: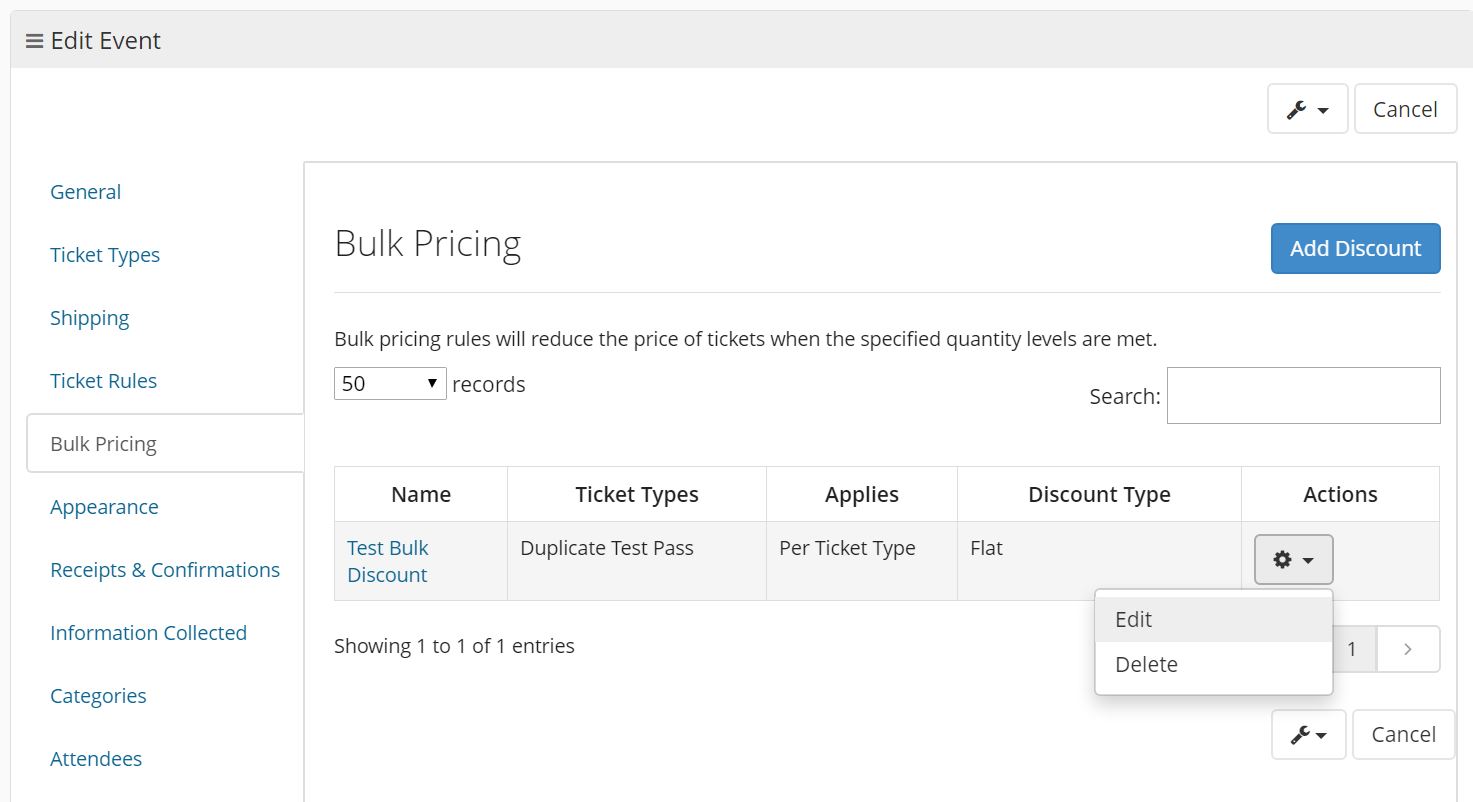 The modal for that rule will pop-up and you can then configure the specifics of the bulk discount: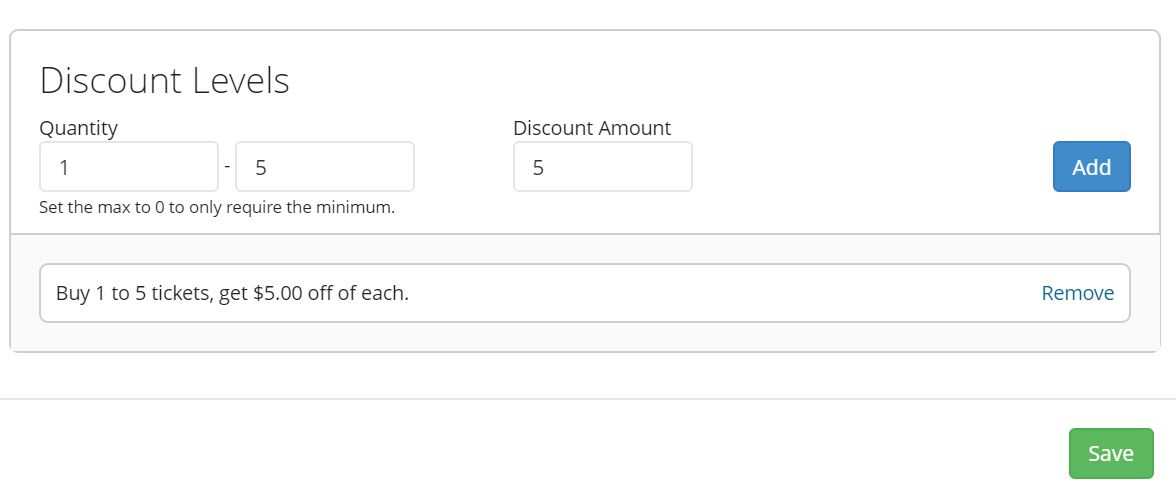 After you've added all applicable bulk discounts, select Save and your discounts will be ready to go.