Prerequisite tickets are tickets that are added to your cart automatically when another designated ticket is added to the cart.


Here's an example of an instance where this functionality would come in handy: let's say you're selling an adult admission ticket and you want customers to get a free child admission ticket upon purchase of that adult admission ticket. To set this up:
-Build out both tickets in the admin.
-Within the advanced settings of the ticket type that requires a prerequisite, set the "prerequisite ticket" accordingly. For example, if you have an adult admission ticket and a child admission ticket, go into the advanced tab of the child admission ticket and set the prerequisite ticket to adult admission.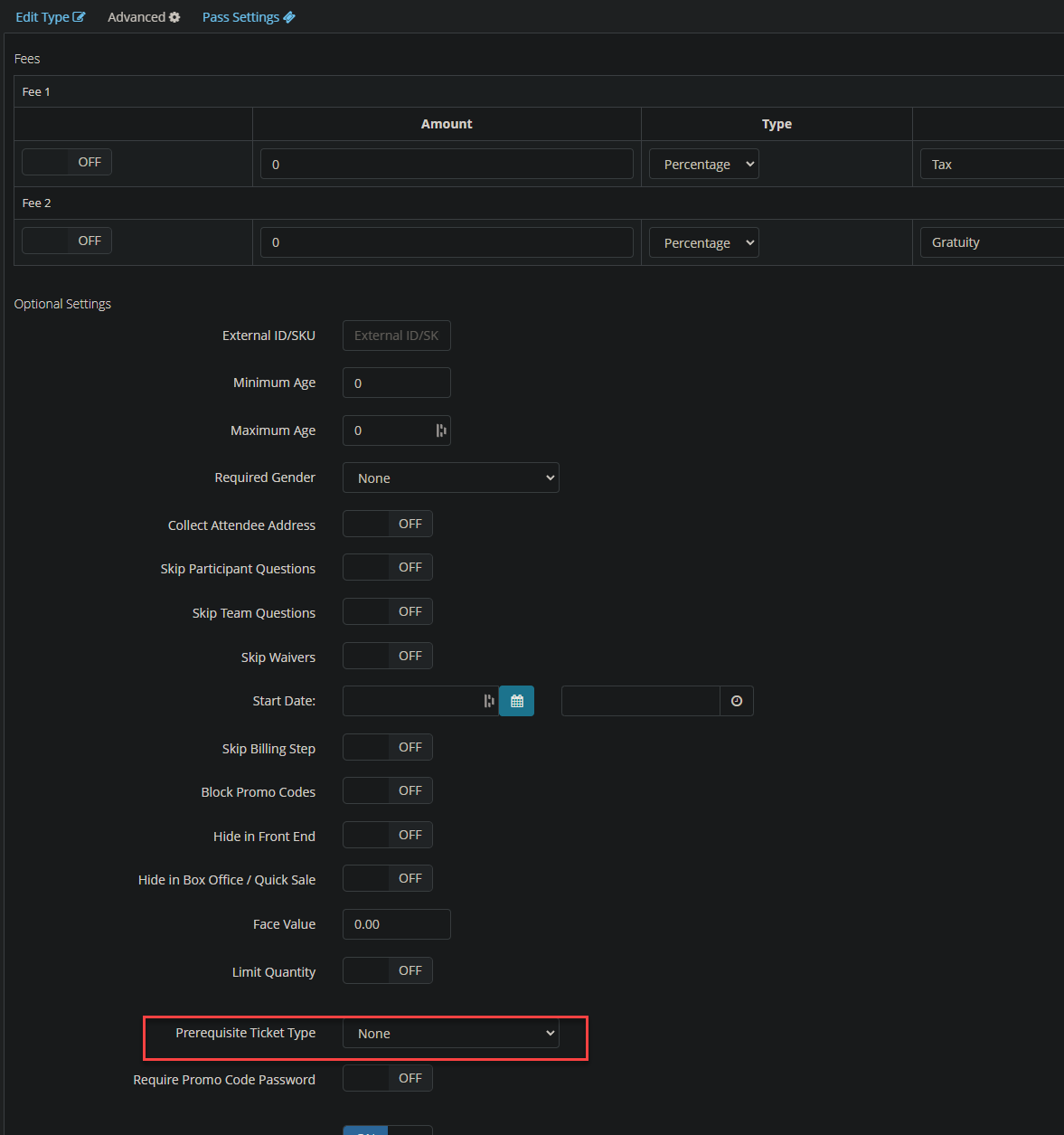 Based on this example setup, upon adding an adult admission ticket to your cart, a child admission ticket will be automatically added. This child admission ticket (our ticket with a prerequisite) is not allowed to be added to your cart any other way.